Between States

Watch This Space, Mparntwe/Alice Springs



A collaborative exhibition with Theia Connell.

Images: Alexandra Hullah

1.


4.


5.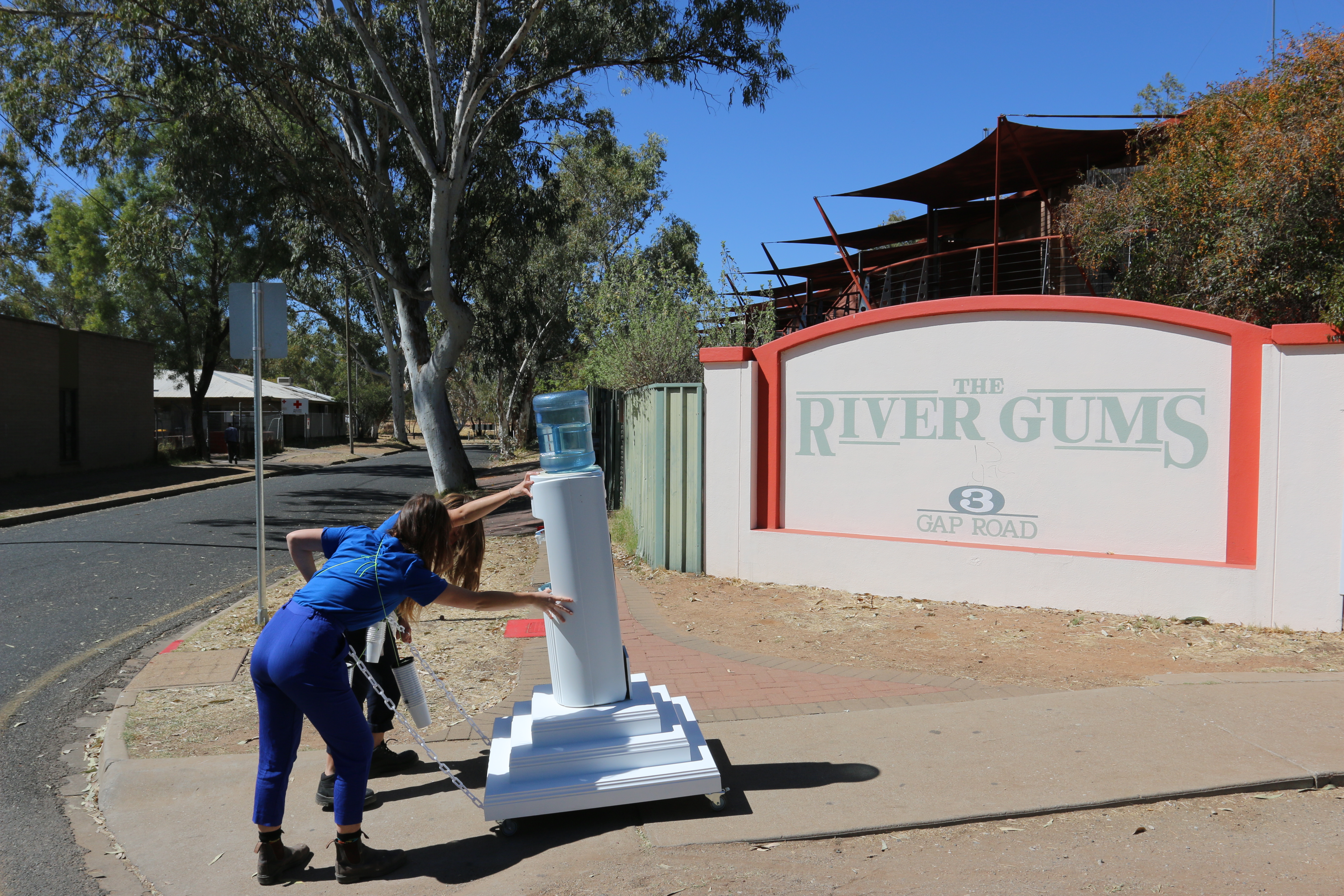 6.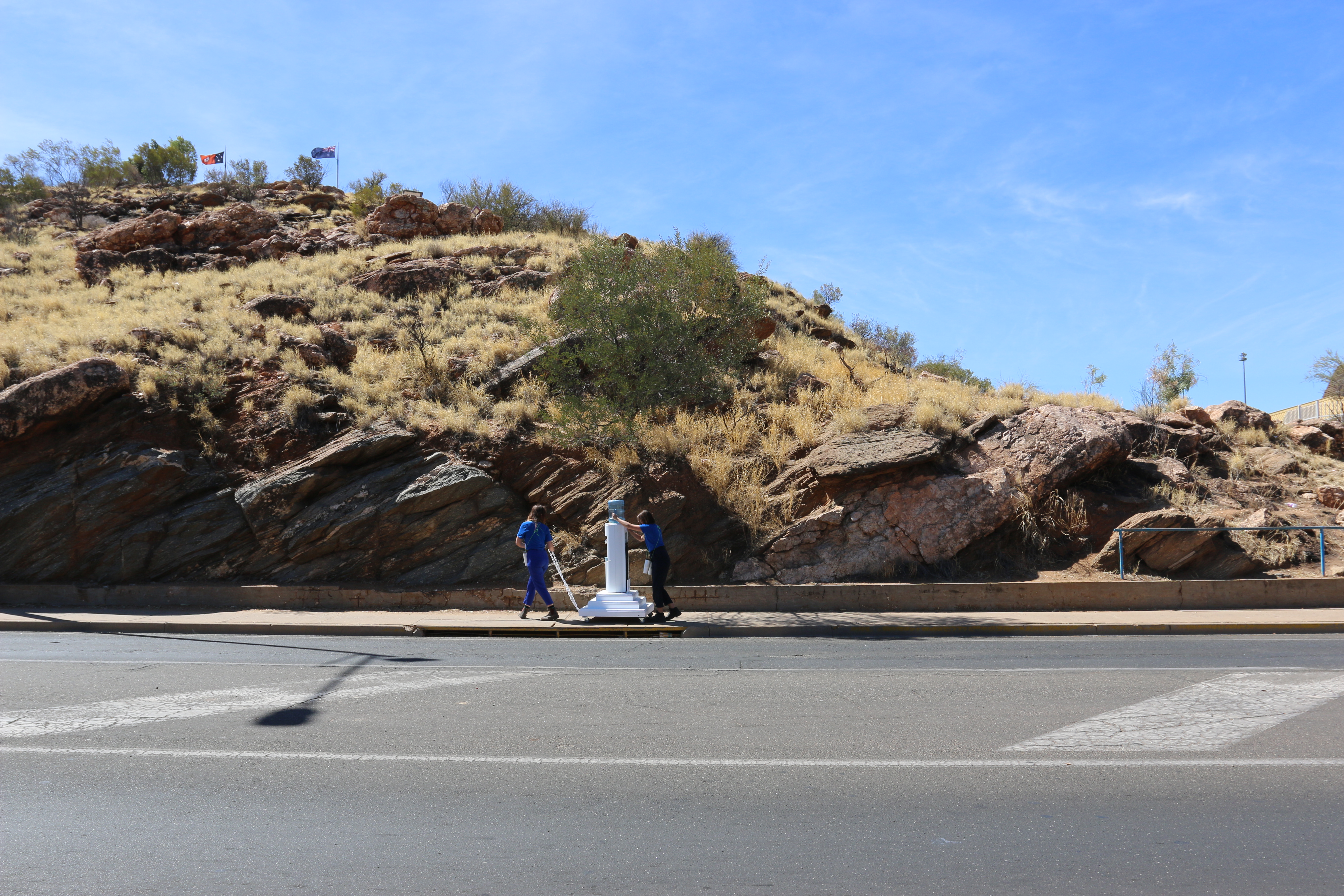 1.
Obelisk Vending Machine. A functioning vending machine filled with brittle plaster obelisks. The oblisks were pushed out of the vending machine at twenty minute intervals for the duration of the exhibition opening.

Dimensions: 2.2 m (h) x 1.5 m (w) x 0.8 m (d)
Materials: MDF, acrylic paint, steel coils, servo motors, arduino programming board, electrican wiring, LED lighting, perspex, plaster of paris casts

4, 5 & 6.

Documentation of a performative by the artists with the water cooler monument. For the publicly advertised performance the water cooler was rolled from Watch This Space Gallery, three kilometeres through the centre of Alice Springs to a monument known as the John Ross Memorial. A container of "Pure Tasmanian Spring Water" was dispensed from the water cooler to members of the public throughout the journey. The John Ross memorial is a water fountain dedicated to the first colonial settlers of the region, which has a plaque stating that "water is the source of all life". The John Ross monument and public water fountain has been switched off since the early 1990s due to constant vandalism, a cage was installed around the monument to protect it. Many other drink fountains in the region have been turned off and access to public drinking water and public toilets is extremely limited in Alice Springs.

Performance duration: 5 hours

Between States was developed collaboratively with artist Theia Connell.